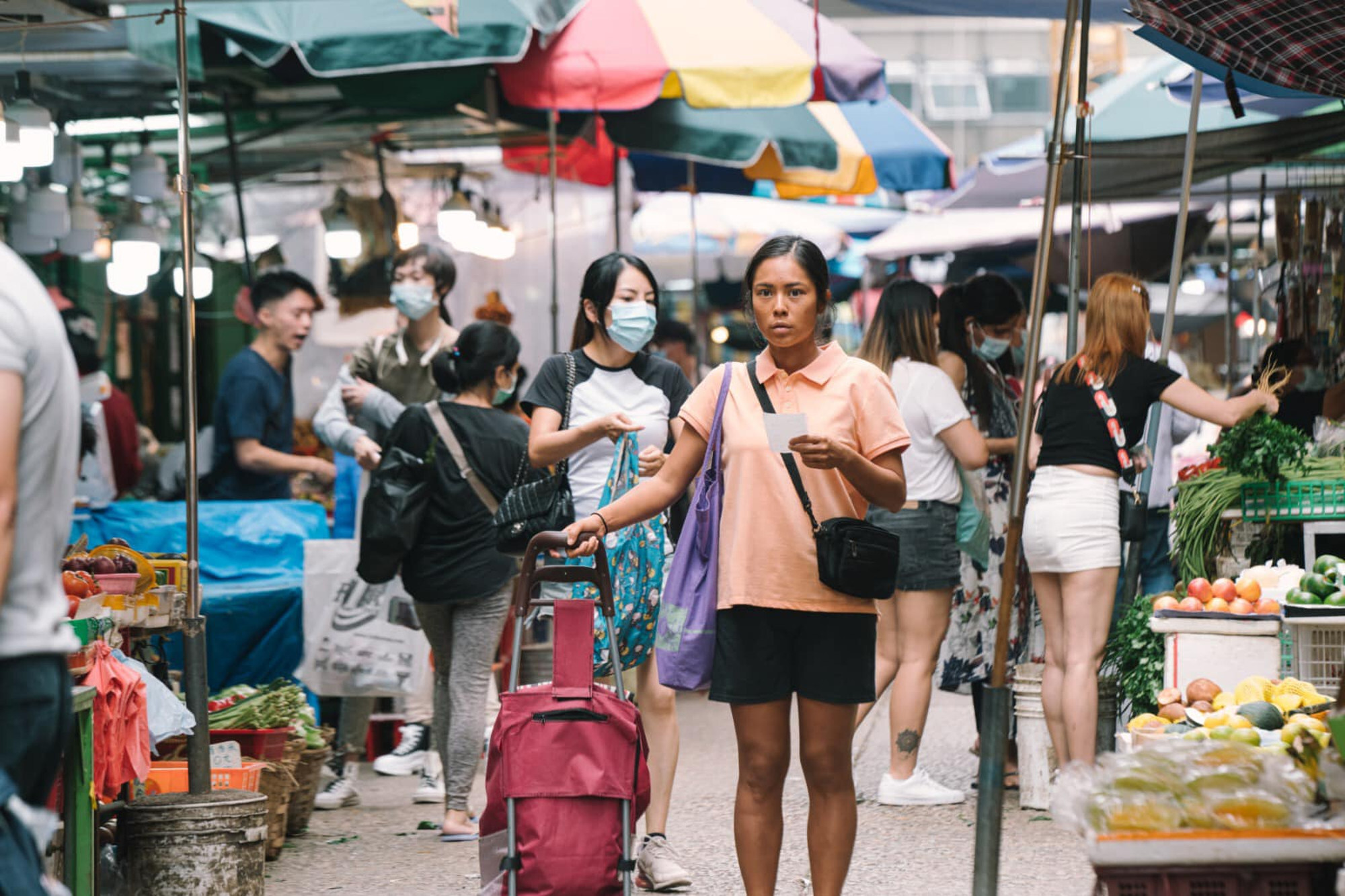 At first, Hong Kong broadcaster TVB did not seem to grasp the fuss over a prime-time television drama series featuring actress Franchesca Wong, who darkened her skin to play a Filipino domestic worker.
As criticism mounted against the use of brownface in the episode of Barrack O'Karma 1968 that aired on Tuesday, the broadcaster praised the Canadian-born star, saying her "professional performing techniques" resulted in a successful portrayal of her character, Louisa.
The domestic helper Wong played in Jie Jie Part 1, the first of two parts, was a woman who displayed spooky behaviour, used voodoo and lied to her employers.
TVB insisted it never intended to disrespect or discriminate against any nationality, but the depiction triggered a storm of protest, especially among ethnic minority groups, over the use of brownface and the racial stereotyping.
Philippine Consul General Raly Tejada called the show "downright ignorant, insensitive and totally disgusting".
The backlash led TVB to pull the second part, which was to air on Wednesday, and remove both episodes from its website. It told the Post that both episodes would be available again "after further content amendment".
The furore, and the fact that some viewers and local media supported the broadcaster, revealed that Hong Kong had some way to go in discussing issues of race and what minority groups considered sensitive or offensive, observers said.
Associate Professor Lisa Leung Yuk-ming, of the department of cultural studies at Lingnan University, said the incident showed that the city's dominant broadcaster lacked sensitivity in portraying members of ethnic minority groups and foreign workers.