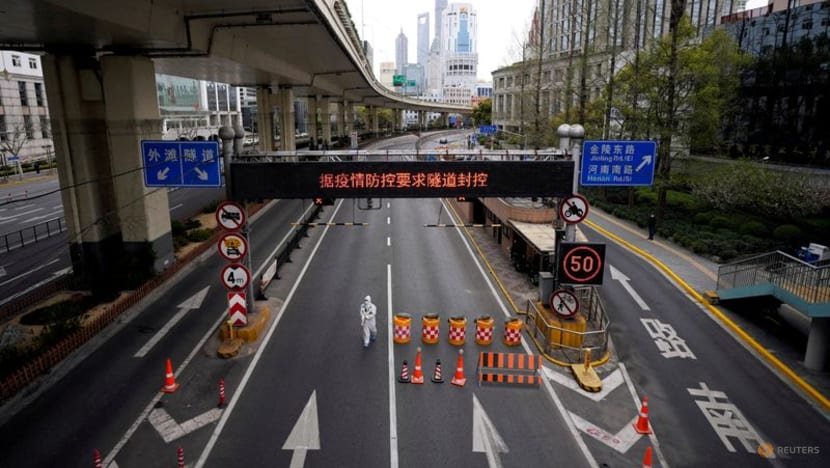 Earlier this month Chinese truck driver Dong Zhigang finished a job in the coastal city of Nantong and began what should have been a four-hour journey north to his home village in Lianyungang, Jiangsu province. On Friday (Apr 15), nine sticky days in his cab later, he still had not made it home.
Like many Chinese truckers, Dong, 30, had fallen victim to some of the country's recent hardline anti-coronavirus measures and disruption as local authorities scramble to maintain China's zero-COVID policy.
He got as far as a highway exit leading to his village before he was told by officials that to enter he would need to do 14 days of centralised quarantine costing at least 1,100 yuan per day followed by a further seven days of home quarantine.
"We could not afford this," the father-of-two told Reuters, referring to the group of four to five truckers he waited with.
Dong had a negative COVID-19 test result that day and had not been to any medium or high-risk areas. But the officials were in no mood for discussion.
He said he was told: "I don't care where you have come from."
Locals provided the drivers with two takeaway meals a day but there were no toilet or shower facilities.